Making Planning Work: A guide to approaches and skills (2006)
---
The Development of Planning Thought: A Critical Perspective
Regional and Local Economic Development
---
Place Identity, Participation and Planning
Book-Programmes! Programmes!: Football Programmes from War-Time to Lockdown
Programmes! Programmes!: Football Programmes from War-Time to Lockdown
Super User
Tuesday, 03 March 2015 17:07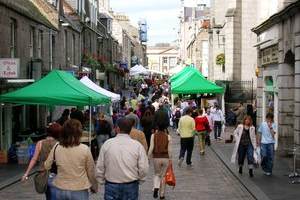 The idea that place is important – economically, socially and environmentally - has gathered pace in recent years. Therefore the new book Shaping Places: Urban Planning, Design and Development is welcome. It is written by David Adams and the late Steve Tiesdell, colleagues at the University of Glasgow before Steve's untimely death in 2011.
Tuesday, 03 March 2015 17:06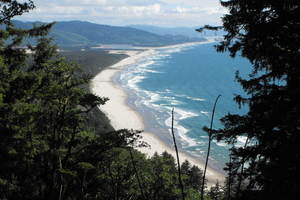 I am just back from spending 3 weeks in Oregon. What can IC members learn from that beautiful part of the world? Oregon in the Pacific North-West of theUSA shares a number of features with the Baltic Sea Region (BSR).
Tuesday, 03 March 2015 17:05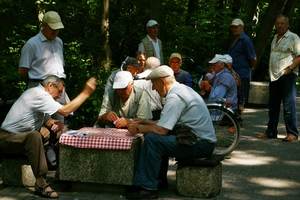 The idea of making your town more attractive has been central to the Trans-in-Form INTERREG project in which several IC members are partners. Now an ESPON Report from the "ATTREG" project has researched this project and published its findings. It points to the fact that some of the places that have been seen as being very successful in the recent past are now struggling to sustain their success.
Tuesday, 03 March 2015 17:03
There is much concern at present about the plight of town centres, especially in small and medium-sized towns. There are many more empty shops as the economic problems hit consumers and businesses. However, there are also structural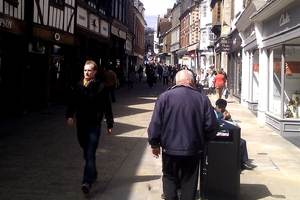 underlying problems. The growth and convenience of large edge-of-town supermarkets and retail warehouses has badly impacted on businesses based in traditional retailing units in the town centre.
Tuesday, 03 March 2015 17:02
Place brand management is the theme of an article in the current issue of Town and Country Planning, the excellent little magazine produced by the Town and Country Planning Association. Its authors, Sonya Hanna and Jennifer Rowley,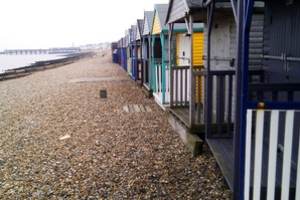 stress the need to involve stakeholders in the process. This means not just local residents, but also visitors and businesses. They argue that branding is not only an exercise in marketing: rather the experience of the place is central to the process.
Tuesday, 03 March 2015 17:01
The fact that you are reading this blog suggests that you are used to getting information from the internet. In turn, I get a buzz from knowing that there are readers out there in, and maybe even beyond, "Innovation Circle Land", who take the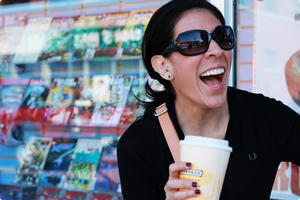 time to read what I write and, hopefully, get new ideas. Even a decade ago it was hard to imagine just how web 2.0 would grow into the multiplicity of global interactions that connect the planet today.
Tuesday, 03 March 2015 16:59
Community Archaeology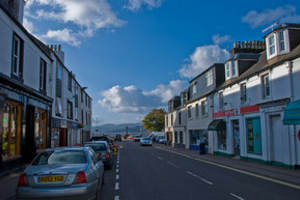 The Isle of Bute is situated off the west coast of Scotland. It is peripheral to the periphery, and has all the added problems that come with being an island. Unemployment is high, incomes are low, houses are small, people with higher education are few. It suffered as tourism changed. In the middle of the last century, the shipbuilders and steel workers from industrial Clydeside flocked to the island for their annual week's holiday. Those days of full employment and local vacations are long gone. However, Bute's scenery and setting still offer qualities that are not readily available elsewhere and attract some to retire there.
Tuesday, 03 March 2015 16:55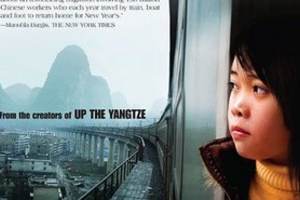 Happy New Year - the Chinese Year of the Dragon! Every Chinese New Year 130 million people in the world's most populous country head back home to their villages for family celebrations. It is the world's largest human migration and the story is captured in the film "Last Train Home". It focuses on one family spanning 3 generations and their annual get-togethers between 2006 and 2009. It combines documentary and drama to give a picture of how the different generations have become fragmented by China's urban economic growth.
Tuesday, 03 March 2015 16:53
Sunday, 22 February 2015 15:44
While in Philadelphia recently for the annual conference of the American Collegiate Schools of Planning I was able to make a trip to Atlantic City, New Jersey, a place famous for its use of casinos as a driver for urban regeneration. As well as walking the famous boardwalk on a rather drab end of October afternoon, I was fortunate enough to be able to talk directly with key planners and people in the casino industry and so gain insights into what is happening. The story has some important messages for planners and policy-makers involved in regeneration work.