Making Planning Work: A guide to approaches and skills (2006)
---
The Development of Planning Thought: A Critical Perspective
Regional and Local Economic Development
---
Place Identity, Participation and Planning
Book-Programmes! Programmes!: Football Programmes from War-Time to Lockdown
Programmes! Programmes!: Football Programmes from War-Time to Lockdown
Wednesday, 08 July 2015 20:05
Last week in Cyprus, I was able to get some insights into the development challenges facing this part of Europe. In a snapshot, Mediterranean islands like Cyprus were early cradles of urbanisation and often have a rich archaeological legacy. They were poor agricultural areas until mass tourism began in the 1970s. The boom saw the spread of urban uses along the coasts and around the villages, often undermining of the quality of the places that people were attracted to. Now these places face austerity and threats from climate change.
Tuesday, 03 March 2015 17:15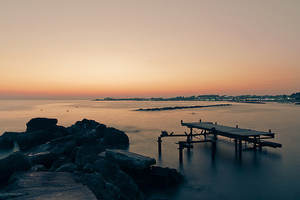 Cliff Hague, Professor Emeritus, urban and regional planner, academic, theorist and author of the ICN blog recently went to Cyprus where he visited Paphos, European City of Culture 2017. But according to Cliff Hague Paphos is a rather unlikely City of Culture. One that is worth to have a closer look at.